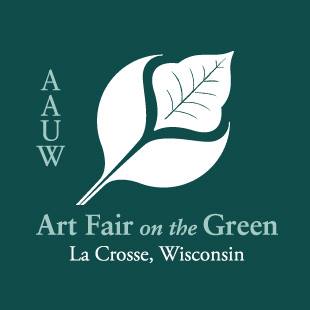 Event Details
Participating Artists
Past Judges Awards
Committee Members
Artist Application
We are sad to announce that because of the uncertainty of gathering in large crowds due to Covid-19, AAUW Art Fair on the Green will be cancelled for 2020. We did not come to this decision lightly and honestly, didn't want to make it but for the safety of artists, food vendors, volunteers and our patrons, we felt there was too much unknown to continue with the planning. We understand that many other art fairs have also been cancelled; we know you were hoping we could hold this one as much as we were.
On a more positive note, Art Fair on the Green will be featuring our artists on our Facebook page and website (www.aauwlacrosse.org) as a virtual way to showcase their talents. Please watch for more information on that.
Art Fair on the Green has been a tradition in La Crosse for 61 years and we are disappointed not to host number 62 in 2020, but we definitely plan to be back in 2021. Thank you all for your support and save the dates for July 24 & 25, 2021!