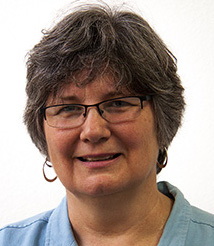 Inspiring Activism
by Andrea Hansen, Branch President
Like you, being part of AAUW-La Crosse Branch provides me with an important channel for activism and organizing. As a predominantly white AAUW Branch, the work we are doing to learn and grow into a more diverse, inclusive and welcoming Branch is one of the best things we can do. I share the following example of an encouraging and inspiring community project from IA.
Yesterday, Jane Robinette, a dear friend from my Iowa State University college days sent me a link for the book launch of Racism and Resistance in Iowa, published by Past Present Future Publishing, and crowd-sourced on Indiegogo. Awriter and artist, activist and attorney-by-training, white and middle-class woman, Jane initiated this project as a response to the racist legislation that bans the inclusion of racism and sexism in teaching the history of Iowa and the U.S. in public schools.
Geared for teens and young adults, the tag line of the book is, "It may be illegal to teach the true history of Iowa, but that won't stop us from learning it." With intersectional feminism and anti-racism as a practice in her life, Jane began to seek out academics, educators, and community activists to build a collaboration that could best tell the truth and encourage change. Rich in diversity of background and experience, this project was led by more than 25 BIPOC academics, educators, community activists, and artists. For 2 years Jane shared with me small snapshots of this dynamic, challenging and empowering endeavor. Jane, somehow, has the ability to turn outrage and sadness into principled and creative action. That she is an artist and self-described introvert adds such poignancy and power to Jane's way of being in the world.
_______________
October Newsletter:
Non-Partisan But Not Value Neutral
by Andrea Hansen
AAUW Branch President
Since June, WI Assembly Speaker Vos has promised no funding for needed raises for UW employees unless UW System and campuses dismantle their DEI programs and positions. The attacks leveled against the staff, faculty, and
researchers are mean-spirited. They are devoid of content
reflecting any real knowledge of this dynamic field, programs and best practices. It is lost on Speaker Vos and others that DEI initiatives, services, and scholarship have evolved overtime in response to the demands of students, parents, communities, workers, and employers. Of course, understanding the role of DEI in students' learning and success isn't the goal. As Wisconsin is second only to Tennessee in extremely gerrymandered electoral maps, students and many others are finding it difficult to have their voices heard.
Writing this column has been difficult. It is deeply disturbing to write about the attacks on all levels of public education. The links to the rise of extremism, the scapegoating of targeted groups, the hollowing out of democratic institutions and the obscene concentration of wealth and power are obvious. Being the director of SSP in the Department of Race, Gender, and Sexuality Studies helps me to see the manifestations of these large patterns up-close-and- personal. The harm to our present and future students is real. Dedicated faculty and staff are affected. There are consequences for the misrepresentation and disdain for DEI, the scholarship and practice, the values and experiences that inform it. There is no way to dismiss this conflicted situation as merely or acceptable "politics." A snapshot of "real college" under these conditions: I feel tears coming when talking with a student who can't wait to have their own classroom as a teacher while letting me know how bad it was for teachers back in their home district. I hear from SSP student parents who are amazed that "someone like me" could ever attend a university, while they share their worries about keeping their car in working condition and finding childcare. I think of the students who share, with considerable relief, that they've finally found a place of belonging at college.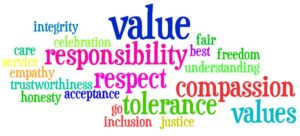 Targeting DEI programming is calculated to protect the very systems House Leader Vos and other politicians deny exist. Many students understand this, especially the students from historically underrepresented groups. They know their race, gender, class, sexuality, disability, age, immigrant status, and/or other identities can and do shape the conditions of their families' lives and their own. College provides the support, structure, conceptual tools, and practice to help deepen understanding of self and society. DEI services, programs, and activities are critical.
My question for Mr. Vos: Where is the downside in acknowledging the rich diversity in our communities and state, promoting inclusion and belonging, and working for equity and fairness in education and all areas of our common life?
AAUW has responded to the backlash to hard won progress and backsliding on core values in our 140 year of advocacy and organizing for equity and belonging. We know that democracy and a just system require constant work to maintain. I encourage you to contact Rep. Vos: rep.vos@legis.wisconsin.gov or 608-266-3387, Toll-Free: (888) 534-0063 and your State Assembly representative (info in the back of the directory). If you haven't done so yet, please sign up for AAUW's Two Minute Activist: https://www.aauw.org/act/two-minute-activist/
AAUW and La Crosse Branch DEI resources:
https://www.aauw.org/resources/member/governance-tools/dei-toolkit/ https://lacrosse-wi.aauw.net/2020/08/26/diversity/
To see the DEI programs, services, and initiatives at UWL: https://www.uwlax.edu/diversity-inclusion/
Data Wonk: Wisconsin Ranks Among Four Least Democratic States
A study on the importance of "Belonging"
https://www.thirdway.org/report/how-social-belonging-impacts-retention-at-broad-access-colleges
Responses of pre-service teachers:
Diversity, equity and inclusion practitioners push back on attempts to demonize their work