AAUW meetings will be virtual for a bit longer.


Check

"

Programs

"

 section for dates and topics.

OTHER SPECIAL EVENTS:
Why I Vote Campaign: https://lacrosse-wi.aauw.net/2022/01/02/why-i-vote-campaign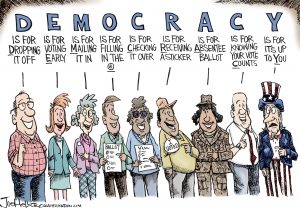 Monday, Jan. 17, 2022, 7 pm,
Martin Luther King Jr. Community Celebration  Viterbo Fine Arts Center ​
Speaker: Dr. Sylvia Hood Washington, well-known environmental justice speaker on the topics environmental racism, environmental justice and climate Justice. Dr. Washington is the founder and chief environmental research scientist at Environmental Health Research Associates LLC.
January 31 – February 4, 2022
Transit Equity Day La Crosse – more details to follow
For the past four years, social justice, equity, and transportation advocacy groups have been celebrating Transit Equity Day (TED) on Feb. 4, Rosa Parks' birthday. Started by the Labor Network for Sustainability, TED is a chance to bring to the fore the important role public transportation plays in ensuring everyone, no matter age, income, ability, or color, has access to jobs, education, services, necessities, entertainment, health care, and more. "Public Transit provides basic mobility for many in our communities. It is also essential urban infrastructure–just like roads, bridges, tunnels and utilities–that is crucial to the economic, social and environmental well-being of all our regions." https://www.labor4sustainability.org/transit-equity-2022/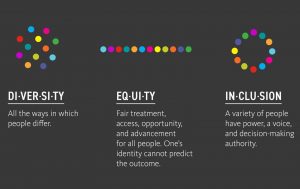 Special Project for Afghan Women, by Deb Thiel, AAUW Tomah President
Visit: https://lacrosse-wi.aauw.net/2021/12/31/special-project-for-afghan-women/
AAUW WI State Convention 2022 – Save the Date!
AAUW WI State Convention! It will be held Zoom on April 22 and 23, 2022.
OUR AAUW BRANCH is 100!!   Click here for info. . .
We are forming a committee to plan our process of recognizing this milestone for next year. Several people have indicated interest. Please consider joining. Contact – Marilyn Hempstead marizah@yahoo.com
Celebration of AAUW's
140th Anniversary.
2021 AAUW Alumnae Recognition Awardee, Dr. Ngozi OkonjoIweala, director general of the World Trade Organization and one of Time magazine's 100
most influential people of 2021. If you weren't able to attend the live event, we have now posted the event to our 140th Anniversary page.
GREAT ARTICLE LINKS:
1.  "Celebrating Our Connections Series"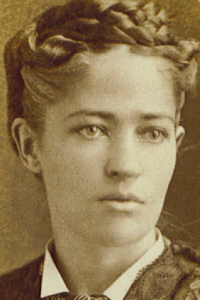 READ ABOUT:
Tabitha Babbit
Invented Circular Saw
Maria Beasley
Invented Life Raft
And More.
2.  Public Policy Articles.
3.  Diversity Articles.
4.  Planning for the Future, by Megan Preston  
5.  Great Articles on Woman
6.   Women's History Month, 2021. Read More .
7.  Podcasts regarding 19th Amendment — worth checking out!"  
8. "What Do Countries With The Best Coronavirus Responses Have in Common?"
9.  Great articles at AAUW National Site.
10.  AAUW Videos and Webinars . . .

The Fair maps documentary movie "Can you Hear Us Now?" was viewed by many.
Video link: https://tinyurl.com/yea5hr88.
TAKE ACTION ON THESE AAUW POLICIES!
Paycheck Fairness Act (PFA), Equal Rights Amendment (ERA), Equality Act, read more . .

Choose To Challenge —

Please Read

 . . .

APPLY TO SERVE ON AN AAUW NATIONAL COMMITTEE.
Serving on an AAUW committee is a wonderful way to give back to the organization and shape the future for women and girls. Click HERE to view committees and an application.



AAUW Mission Statement
AAUW advances equity for women and girls through advocacy, education, philanthropy, and research.
AAUW Vision
AAUW empowers all women and girls to reach their highest potential.
AAUW Value Promise
By joining AAUW, you belong to a community that breaks through educational and economic barriers so that all women and girls have a fair chance.
Why Care About AAUW?
AAUW (formerly known as the American Association of University Women) is a nationwide network of more than 170,000 members and supporters, 1,000 AAUW branches across the continental United States, Alaska, Hawaii, Guam, and Puerto Rico, and 800 college/university institution partners.
For 130 years, AAUW members have examined and taken positions on the fundamental issues of the day — educational, social, economic, and political. Our commitment to our mission is reflected in all aspects of our work.
AAUW members enjoy opportunities to network at the local, state and national levels, sponsor community action projects to promote equity, serve in leadership positions, and lobby local and state legislators on AAUW priority issues.
Membership Benefits Also Include:
Stimulating Programs, Projects and Study Groups
Shared Values and Interests
Informative Local, State, and National Publications
Expertise and Representation on Education and Equity Issues
Financial Resources for Education
Networking
Leadership Training Opportunities
Monthly Branch Newsletter
Who can be a member?   AAUW, founded in 1881, is open to all graduates who hold an associate's or equivalent or higher degree from an accredited college or university. Undergraduates may become Student Affiliates.
New Members  – Become a member link.
Renewal of Membership  –  Renewal form