AAUW meetings will be virtual for 2020/2021.
Check "Programs" section for dates and topics.
AAUW Wisconsin 2021 Convention – Vitual
To register for convention – click here
Friday evening – April 23, 7:00 PM to 9:30 PM
Saturday – April 24. 9:30 AM to 3:00 PM
For more information go to:
Special Events and Programs
Choose To Challenge –

Please Read

 . . .



March is Woman History Month. Read More . . .
Tuesday, March 9
Mary Ann Shadd Cary (1823 –1893)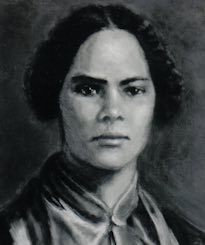 Mary Ann Shadd was born in Wilmington, Delaware, on October 9, 1823. Since Delaware prohibited Black education, the Shadds moved to Pennsylvania where Mary Ann attended a Quaker boarding school until 1839. Shadd's family was involved in the Underground Railroad. After the passage of the Fugitive Slave Act of 1850, her family moved to Canada.  In 1853, Shadd founded Canada's first-antislavery newspaper,   The Provincial Freeman, becoming the first Black woman in North America to edit and helm a newspaper.  In 1856, while living in Canada, she met and married Thomas F. Cary. They had two children. He died only a few years later.  Shadd Cary returned to the United States during the American Civil War and recruited soldiers for the Union.  She  taught in Washington D.C. public schools until, in 1869, she became the first Black woman to enroll in Howard University's law school. Shadd Cary was one of four women, the only Black woman in her class, who received a Bachelor of Law degree in June 1883.  She continued to lecture, focusing on women's rights and the women's suffrage movement.
Shadd Cary joined the National Woman Suffrage Association (NWSA), working alongside Susan B. Anthony and Elizabeth Cady Stanton, testifying before the Judiciary Committee of the House of Representatives and tried to register to vote alongside sixty-three other women, unsuccessfully. In 1878, Shadd Cary spoke at the NWSA convention, having petitioned to add the signatures of 94 Black women in to the NWSA's Declaration of the Rights of Women of the United States. Shadd Cary was one of the most outspoken and articulate female activists of her day, and promoted equality for all people. She died in 1893.
— SPONSORED BY AAUW LA CROSSE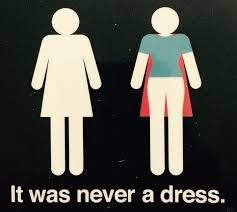 SANE (Salient and Newsworthy Events) is a new Study Group:
To learn more click here – "SANE" links of interest
LINKS TO GREAT ARTICLES:
1.  US Women's History Dates, 2020 version
2.  Public Policy, by Ann Brice
3.  Podcasts regarding 19th Amendment — worth checking out!"
4.  "What Do Countries With The Best Coronavirus Responses Have in Common?"
5.  "11 Young Women"
6.  Equality Message
7.  Women's Equality Day
8.  Covid-19 Resources.
9.  And, more great articles at AAUW National Site.

AAUW reminds us: be non-partisan and fair to ALL citizens – Read more…
For voting information go to:  myvote.wi.gov.
Video: Fair Redistricting and Public Education




AAUW Mission Statement
AAUW advances equity for women and girls through advocacy, education, philanthropy, and research.
AAUW Vision
AAUW empowers all women and girls to reach their highest potential.
AAUW Value Promise
By joining AAUW, you belong to a community that breaks through educational and economic barriers so that all women and girls have a fair chance.
Why Care About AAUW?
AAUW (formerly known as the American Association of University Women) is a nationwide network of more than 170,000 members and supporters, 1,000 AAUW branches across the continental United States, Alaska, Hawaii, Guam, and Puerto Rico, and 800 college/university institution partners.
For 130 years, AAUW members have examined and taken positions on the fundamental issues of the day — educational, social, economic, and political. Our commitment to our mission is reflected in all aspects of our work.
AAUW members enjoy opportunities to network at the local, state and national levels, sponsor community action projects to promote equity, serve in leadership positions, and lobby local and state legislators on AAUW priority issues.
Membership Benefits Also Include:
Stimulating Programs, Projects and Study Groups
Shared Values and Interests
Informative Local, State, and National Publications
Expertise and Representation on Education and Equity Issues
Financial Resources for Education
Networking
Leadership Training Opportunities
Monthly Branch Newsletter
Who can be a member?   AAUW, founded in 1881, is open to all graduates who hold an associate's or equivalent or higher degree from an accredited college or university. Undergraduates may become Student Affiliates.
Renewal of Membership for 2020/21 –  information ,  mail-in form , and update.