AAUW meetings: click here

 or go to "

Programs" 


SPECIAL EVENTS:
100th Anniversary Celebration –
AAUW La Crosse 
Tuesday, Sept. 13th, 5:30 to 7:30, Myrick Park Center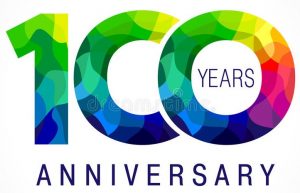 More info. . .
Please plan to attend a special kick-off program celebrating our branch's 100th year. More details in the next newsletter!
Become familiar with the DE&I Tool Kit at AAUW.org.
Direct link:
https://www.aauw.org/resources/member/governance-tools/dei-toolkit/
GREAT ARTICLES:
1.  March – Women's History Month, 2022. Read more . . .
2.  "Celebrating Our Connections Series"
3.  DEI Articles.
4.  Woman Making History
5.  Public Policy Articles.
6.  "What Do Countries With The Best Coronavirus Responses Have in Common?"
7.  19th Amendment Podcast
8.  Planning for the Future, by Megan Preston
9.  Other great articles at: AAUW National Site.
10.  AAUW Videos and Webinars . . .

The Fair maps documentary movie

"Can you Hear Us Now?"

.

Video link: https://tinyurl.com/yea5hr88.
Federal STEM Opportunities for Students – read more.
Black Women's History Challenge – click here

Special Project for Afghan Women – Read more . . . .
Choose To Challenge —

Please Read

 . . .
AAUW NATIONAL COMMITTEE – APPLY TO SERVE.
Serving on an AAUW committee is a wonderful way to give back to the organization and shape the future for women and girls. Click HERE to view committees and more.
AAUW Mission Statement
AAUW advances equity for women and girls through advocacy, education, philanthropy, and research.
AAUW Vision
AAUW empowers all women and girls to reach their highest potential.
AAUW Value Promise
By joining AAUW, you belong to a community that breaks through educational and economic barriers so that all women and girls have a fair chance.
Why Care About AAUW?
AAUW (formerly known as the American Association of University Women) is a nationwide network of more than 170,000 members and supporters, 1,000 AAUW branches across the continental United States, Alaska, Hawaii, Guam, and Puerto Rico, and 800 college/university institution partners.
For 130 years, AAUW members have examined and taken positions on the fundamental issues of the day — educational, social, economic, and political. Our commitment to our mission is reflected in all aspects of our work.
AAUW members enjoy opportunities to network at the local, state and national levels, sponsor community action projects to promote equity, serve in leadership positions, and lobby local and state legislators on AAUW priority issues.
Membership Benefits Also Include:
Stimulating Programs, Projects and Study Groups
Shared Values and Interests
Informative Local, State, and National Publications
Expertise and Representation on Education and Equity Issues
Financial Resources for Education
Networking
Leadership Training Opportunities
Monthly Branch Newsletter
Who can be a member?   AAUW, founded in 1881, is open to all graduates who hold an associate's or equivalent or higher degree from an accredited college or university. Undergraduates may become Student Affiliates.
New Members  – Become a member link.
Renewal of Membership  –  New Form