What are Study Groups?
Study groups provide an opportunity for members to grow intellectually and creatively, broaden their involvement in topics of interest, become agents for intelligent community action and meet people who share similar interests. Please note: anyone is always welcome to attend any of these groups – no strings attached! Drop in, & bring a friend, to experience fellowship and the pleasures of lifelong learning.

AAUW In Action (AIA) …
AAUW in Action is a study group that serves as a spring-board for community service activities for our branch that promote AAUW's mission. If you are interested in joining us for a meeting, or just knowing what we're planning, please ask to be on our email list by sending an email to Erica at moogs56@hotmail.com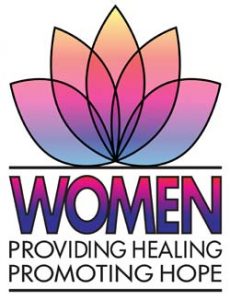 Next meeting:  Zoom meeting in January.

We invite you to write down your memories of people in your life who broke ground in large
or small ways, helping to develop women's rights and share them with us. Please send your
stories for our Celebrating Our Connections column to Erica at moogs56@hotmail.com. They don't have to be long or illustrated (although a picture of your subject WOULD be great!). We'll print them in future issues of The Current. Thank you to Jan Eriksen for the first story.
Women's History Month
It's time to start looking ahead to Women's History Month in March. The 2022 Women's History theme, "Women Providing Healing, Promoting Hope," is both a tribute to the ceaseless work of caregivers and frontline workers during this ongoing pandemic and also a recognition of the thousands of ways that women of all cultures have provided both healing and hope throughout history. Lois Gilbert plans to return to writing the daily biographies featured in the La Crosse Tribune!
The theme for International Women's Day, March 8, 2022 is "Equality Today For a Sustainable Tomorrow", recognizing the contribution of women and girls around the world, who are leading the charge on climate change adaptation, miti- gation, and response, to build a more sustainable future for all. We are looking for a chairperson or co-chairs for the committee! Please contact Erica if you are interested.
Now that students are back on the UWL campus, we'll be offering our 3 paid internships again next semester so we hope we'll have a Social Media, a Public Policy and a Diversity Interns in the spring.
We'd love to hear your ideas too. Please join us!
HEARTH & HOME
Please contact Sharon DeCicco at 788-5356 or sharon.decicco@gmail. com for more information.
Hearth & Home study group to explore new ideas, culinary experiences, fun activities. Currently on hiatus, the group is looking for ideas and ways to do activities.
We are concentrating on social media posts to keep the community aware of AAUW and the issues we support. You can follow, like and/or share our posts from:
Contemporary Authors…
3rd Tuesday of the month at 2 pm. Contact: Alice Ross, 788-4206.
Scholarship Bridge/Card Games
TBA. Contact Sharon DeCicco at 788-5356.

"SANE"


(Salient and Newsworthy Events)
contact Ann Brice at: annbrice@bricecohey.com
Exploring ways to make our community and world better by addressing issues that are negatively affecting how we live and work together.
• Previous Meeting Notes – Click here
• Links and information gathered by members – Click Here