What are Study Groups?
Study groups provide an opportunity for members to grow intellectually and creatively, broaden their involvement in topics of interest, become agents for intelligent community action and meet people who share similar interests. Please note: anyone is always welcome to attend any of these groups – no strings attached! Drop in, & bring a friend, to experience fellowship and the pleasures of lifelong learning.

AAUW In Action (AIA) …
AAUW in Action is a study group that serves as a spring-board for community service activities for our branch that promote AAUW's mission. If you are interested in joining us for a meeting, or just knowing what we're planning, please ask to be on our email list by sending an email to Erica at moogs56@hotmail.com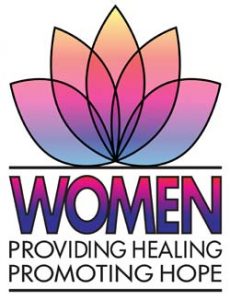 Next meeting:
End of year Potluck Picnic, TBA
When the AAUW In Action (AIA) group started in 2010, we brainstormed many ideas about how we could do activities in our community that would support women and girls, as well as other local organizations supporting them, and increase our branch visibility. During the past 12 years, we've done quite a few initiatives: WINGS workshops, Cyberbullying awareness workshops, 25 Books for 25 years, bringing the Equal Means Equal movie to La Crosse for a community showing and discussion, Profiles of Women programs, Women's History Month newspaper biographies, Women's History Month window displays, International Women's Day events, Smart Start workshops, Equal Pay Day tables at UWL, providing activities and dinners with YWCA women and teen programs, sponsoring community viewings of the Ironed Jawed Angels movie, doing most-needed item collections for New Horizons and Brighter Tomorrows, setting up an internship program with UWL for Public Policy, Social Media and Diversity, and a few more. Every time we asked branch members to help–by providing food, supplies or funds– you've all stepped up and given generously! Thank you!! We have A LOT more ideas and hope that we'll be able to get going on those this coming year after the past 2 years of lockdown (being AAUW Inaction, instead of In Action).
Please think about joining us and sharing your ideas and talents. Traditionally, our May meeting is a potluck where we review the year and enjoy good food and company. We invite you to attend this year. Please send me an email at moogs56@hotmail.com and I'll let you know as soon as we've set a date.
Women's History Month 2022
Each year, members of AAUW In Action (AIA) research and write daily biographies of women for the month of March, centered around the theme of the year. As set by the National Women's History Alliance, the theme of Women's History Month 2022 ,"Providing Healing, Promoting Hope," is both a tribute to the ceaseless work of caregivers and frontline workers during this ongoing pandemic and also a recognition of the thousands of ways that women of all cultures have provided both healing and hope throughout history. Thank you to group members Annie Allen-Wyman, Ann Brice, Jan Eriksen, Pam Thiel and Erica Koonmen who wrote the daily bios of notable women for the La Crosse Tribune this year.
Link: https://lacrosse-wi.aauw.net/2021/03/01/whm/
Woman Breaking Ground
We invite you to write down your memories of people in your life who broke ground in large or small ways, helping to develop women's rights and share them with us. Please send your stories for our Celebrating Our Connections column to Erica at moogs56@hotmail.com. They don't have to be long or illustrated (although a picture of your subject WOULD be great!). We'll print them in future issues of The Current.
Internships
Now that students are back on the UWL campus, we'll be offering our 3 paid internships again next semester so we hope we'll have a Social Media, a Public Policy and a Diversity Interns in the spring.
We'd love to hear your ideas too. Please join us!
Contact: Erica Koonmen, moogs56@hotmail.com

Contemporary Authors…
3rd Tuesday of the month at 2 pm.
Contact: Alice Ross, 788-4206.
Diversity, Equity and Inclusion (DEI)
HEARTH & HOME
Please contact Sharon DeCicco at 788-5356
Hearth & Home study group to explore new ideas, culinary experiences, fun activities. Currently on hiatus, the group is looking for ideas and ways to do activities.
We are concentrating on social media posts to keep the community aware of AAUW and the issues we support. You can follow, like and/or share our posts from:
"SANE"


(Salient and Newsworthy Events)
Please contact Ann Brice at: annbrice@bricecohey.com
Exploring ways to make our community and world better by addressing issues that are negatively affecting how we live and work together.
• Previous Meeting Notes – Click here
• Links and information gathered by members – Click Here
Scholarship Bridge/Card Games
TBA. Contact Sharon DeCicco at 788-5356.