AAUW-WI Public Policy


Statement taken from The Current – February 2023
2022-24 Part 2 (to be continued next month)
2. To achieve economic self-sufficiency for all women, AAUW-WI advocates for:
· Pay equity and fairness in compensation
· Affirmative action programs to improve racial, ethnic, and gender diversity
· Programs that empower women by providing them with education, training, and support for success in the workforce, including non-traditional occupations
· Public assistance programs for women in poverty that improve access to education, career development, and earning potential
· Strengthening Wisconsin laws regarding victims' rights, sexual
assault, domestic abuse, spousal impoverishment prevention, and sexual harassment through increased legislative efforts and improved enforcement
· Access to quality, affordable dependent care and adequate family and medical leave
· Improved economic security for all women across their lifespan
Public Policy — AAUW-WI Public Policy Statement 2022-24
From The Current – January 2023, AAUW La Crosse – Newsletters

Part 1 (to be continued next month)
To preserve a strong system of public education promoting equity, inclusion, and diversity, AAUW-WI advocates for:
Vigorous enforcement of Title IX and other civil rights laws that prohibit discrimination at all levels of education from early childhood development through elementary, secondary, and post-secondary institutions
Promotion of programs, activities, and curricula that teach critical thinking, tolerance, conflict resolution, and the value of diversity
Equitable and adequate funding to promote excellence and quality public education
Rigorous state standards for entry into the teaching profession and recognition of a teaching license as the primary requirement for employment in public schools
Education program to address equity issues
Opposition to diversions of public funds to non-public elementary and secondary schools, e.g. tuition tax credits, vouchers, etc.
Comprehensive and medically accurate health and human sexuality programs, research-based science, the arts, humanities, multicultural studies, and world languages in elementary and secondary schools
Increased level of participation for girls and young women in science, technology, engineering, and math (STEM) in elementary and secondary schools
Support for and access, including financial, to post-secondary education for women and underrepresented or underserved populations
Public Policy
by Ann Brice, Public Policy Chair
May 2022 Newsletter – AAUW La Crosse – Newsletters
The State Public Policy committee met many times over this past year to develop two resolutions on which members voted before the state convention last weekend.
One topic of interest was Climate Change Awareness Resolution. Though there are many areas on which AAUW WI can focus, the committee decided that a sustainable and health environment is critical to women and girls achieving equity. Members voted almost unanimously to support this resolution.
The second topic of interest this year was our response to Critical Race Theory (CRT), a legal term often used incorrectly. The term CRT is being used by political groups to prevent school districts from changing the traditional curriculum to include women and traditionally underserved diverse population. AAUW WI's members voted again almost unanimously to support culturally responsive and inclusive curriculum.
AAUW's CEO Gloria Blackwell-spoke to us Friday night at our state convention, reminding us of our 140 year legacy and of the work ahead of us. A few weeks before the convention, Blackwell commended Ketanji Brown Jackson for being confirmed by a bipartisan vote as associate justice to the Supreme Court of the United States. Blackwell stated that AAUW has been there to see Sandra Day O'Connor become the first female Su- preme Court Justice, to see Nancy Pelosi elected speaker of the House of Representatives, to see Hillary Clinton run as the first female nominee for President, and to see Kamala Harris become Vice President of the United States. Blackwell re- minded us of the fight for women's equality in which AAUW has been involved for 140 years. You can read Blackwell's full statement here:
https://www.aauw.org/resources/news/media/ press-releases/aauw-celebrates-a-historic-moment-senate-confirms-justice-ketanji-brown-jackson/
Finally, this will be my last Public Policy article for a while. I have been the Public Policy Chair for our La Crosse branch for a few years now, and I'm stepping down to take on the role of branch Treasurer. If anyone would like to step into this interesting role, please let me know.
___________________________
Public Policy
by Ann Brice, Public Policy Chair
April 2022 Newsletter – AAUW La Crosse – Newsletters
The state public policy committee, headed by Stephanie Malaney, has been hard at work crafting resolutions that will be voted on at the State Convention. I will be stepping down from the AAUW La Crosse Public Policy position to take the Treasurer position, so if anyone from our branch would like to take over Public Policy, please let me know.
I have learned so much by working with the state group, and I continue to be amazed at the dynamic women across the state helping AAUW stay focused on women's issues.
Shortly before President Biden's March 1, 2022 State of the Union address, AAUW joined with over 50 national organizations to send a letter to Congress, asking them to deliver on 5 policies women need to survive and thrive. These policies are:
1. Pass the Build Back Better Agenda in order to invest in affordable childcare, paid family and medical leave, maternal health care and better wages for care workers. In addition, this agenda would forge a path to citizenship for immigrants.
2. Protect abortion rights and access.
3. Reauthorize the Violence Against Women Act.
4. Protect voting rights.
5. Criminal legal reform: This includes ending mass incarceration and ridding the criminal legal system of any biases.
On March 16, President Biden signed into law the Reauthorization of the Violence Against Women Act (VAWA), an Act for which he was the lead author and a champion as a senator in 1990. President Bill Clinton signed the bill into law in 1994. The VAWA was reauthorized in 2000, 2005, and 2013. The signing of this law today means all current VAWA grants are in effect until 2027, many of them with increased authorization. For more information about the VAWA or about the groups with whom AAUW stands on these issues, please see the links below.
https://www.whitehouse.gov/briefing-room/statements-releases/2022/03/16/ fact-sheet-reauthorization-of-the-violence-against-women-act-vawa/
https://thehill.com/homenews/administration/598472-biden-signed-reauthorization-of-the-violence-against-women-act
________________________________________
Public Policy
by Ann Brice, Public Policy Chair
March 2022 Newsletter – AAUW La Crosse – Newsletters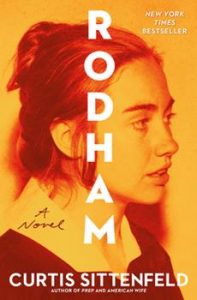 Last weekend, I read Rodham by Curtis Sittenfeld. If you don't know her work, Sittenfeld has written several novels. My favorite so far was An American Wife, a story based loosely on Laura Bush's early life and her subsequent marriage to George Bush. My new favorite is Rodham.
In this new novel, Sittenfeld explores what would have happened if Hillary Rodham had not married Bill Clinton and instead pursued her own political career. While the book is fiction, it made me reflect on how underrepresented women are in political positions and how women still face a different standard regarding performance, past history, and the way they interact with others.
The United Nations states that women's participation in politics must equal men's participation if we achieve the Sustainability Goals by 2030. But women continue to be underrepresented in all aspects of politics around the world. Based on the current numbers of women in decision-making roles, the UN estimates it will be another 130 years before we reach gender parity in politics.

If nothing else, support female candidates by helping their campaigns and be sure to vote in every single election.What can we do? Continue to support AAUW and groups like it. AAUW strives to increase women's representation in all aspects of life. Consider running for office. In a previous article, I mentioned ways you can learn about running and get support for your own political bid. She Should Run is one organization that can help you if you're thinking of throwing your hat in the ring.
https://www.npr.org/2020/05/18/857004158/rodham-asks-who-is-hillary-without-bill
https://www.americanprogress.org/article/state-womens-leadership-continue-changing-face-u-s-politics/
https://oversight.house.gov/legislation/hearings/the-equal-rights-amendment-achieving-constitutional-equality-for-all
Public Policy
by Ann Brice, Public Policy Chair
February 2022 Newsletter – AAUW La Crosse – Newsletters
Our La Crosse Branch is celebrating 100 years this year! I am looking forward to our monthly programs that will highlight our special anniversary. There is another special anniversary coming up, and that is the 50th Anniversary of Title IX. Many people think of sports when they hear the phrase Title IX, but neither the word "sports" nor the word "athletics" is mentioned in the original 37-word statute.
Title IX is modeled after Title VI of the Civil Rights which "prohibits discrimination on the basis of race, color and national origin in federally funded programs." Soon after the Civil Rights Act was passed, Congress began to recognize that women also faced discrimination in education programs. In 1970, a special House Committee on Education began to hold hearings on sex discrimination in higher education. The Title IX statute was co-authored by Congresswoman Edith Green of Oregon and Patsy Mink of Hawaii and was introduced by Senator Birch Bayh of Indiana.
Public Policy
by Ann Brice, Public Policy Chair
January 2022 Newsletter – AAUW La Crosse – Newsletters
It seems like every month, I mention something about how important it is to stay optimistic during these troubled times. Every day I quickly look over the New York Times and the Washington Post to try and stay abreast of what's going on in our country. It can be depressing and scary, especially when I read that our country is close to a civil war, COVID infections and deaths are on the rise, and women's rights are being stripped away before our eyes.
When I feel worried, I think of Mr. Rogers' mother saying "Look for the helpers. You can always find people who are helping." I was able to see one of my favorite helpers on December 9th when I heard Matt Rothschild speak at Pearl Street Books. Matt came to La Crosse to promote his new book Twelve Ways to Save Democracy in Wisconsin. I was happy to see quite a large group of masked and socially distanced community members (including our own Betty Kruck!) who had gathered to hear Matt speak. If you're not familiar with Matt and his work with the Wisconsin Democracy Campaign, their website offers a plethora of information about what is going on in our state.
Another group of helpers is our own AAUW State Public Policy committee. This devoted group of women stays on top of the issues and keeps us informed of actions we can take. The State Public Policy committee continues to forge our Policy Statement for 2022. Our statement includes the desire to preserve a strong system of public education promoting equity, diversity, and inclusion; to achieve economic self-sufficiency
for all women; and to guarantee equality, individual rights, and social justice for a diverse society.
My wish for all of us this year is that we continue to work together to keep our democracy in place. Staying involved with AAUW and other groups pro- moting equity is a great way to do that.
https://www.washingtonpost.com/opinions/2021/12/17/how-civil-wars- start-barbara-walter-research/
https://www.nytimes.com/2017/08/30/learning/look-for-the-helpers.html https://www.wisdc.org/
Public Policy
by Ann Brice, Public Policy Chair
From December 2021 Newsletter – AAUW La Crosse, Newsletters
I am writing this the day after the Rittenhouse verdict was announced. To me, this verdict gives the white vigilante population the green light to attack anti-racist protestors. Matt Rothschild from the Wisconsin Democracy Campaign released a statement yesterday saying he is worried we are heading towards some sort of civil war and believes this verdict gives people the ok to shoot Black Lives Matters or other protesters.
https://mailchi.mp/wisdc.org/an-appalling-verdict?e=727c1e7257
But this is the part of the article that stands out for me:
To counteract this threat, we need to be courageous. We need to protest nonviolently against this verdict despite the threats, we need to call out racism wher- ever we see it, and we need to try to reach two or three people in our lives who don't always agree with us but are otherwise decent people and try to draw them away from the lures of the far right.
The Wisconsin Democracy Campaign website lists some concrete ways you can take action. The website (https://www.wisdc.org/get-involved/ take-action) has specific information about acting around these six topics:
  1. Help overturn CITIZENS UNITED and build election campaign integrity
Support nonpartisan redistricting for Wisconsin
Make it easier, not harder, to vote
Fight to uproot racism
Fight for economic justice
  6. Say no to the Article V Convention of the States
This is a great time to remind you to sign up for AAUW's Two-Minute Activist if you haven't done so. By adding your email to this list, you'll get pre-formatted emails you can send to your legislators. https://www.aauw.org/act/two-minute-activist/
Let's continue to be courageous and fight for equity!
Public Policy
by Ann Brice, Public Policy Chair
October 2021 Newsletter – AAUW La Crosse – Newsletters
This past weekend, my husband and I drove to Stillwater so I could run a trail race in O'Brien State Park. Neither of us had ever been in that part of Minnesota, and we were amazed by the beauty of the water and the bluffs. We were also amazed by the variety of political signs we saw on our way up north. There were signs pledging allegiance to a former leader, signs vowing that our current leader was NOT their leader and the occasional sign that said "Feel the Bern." The signs that appeared most frequently, however, were those that called to end gerrymandering.
Working for fair maps has been one of AAUW Wisconsin's priorities for quite some time. Even if we manage to stop "cracking" and "packing" our districts, who is still willing to run for office? As of this month, 22 members of Congress have announced they are not seeking reelection. In our own community, Congressman Ron Kind has decided not to seek reelection. And in a study of 700 law students, a professor at Rutgers found that millennials don't want to run for office. Reasons include aversions to raising money, dealing with corruption, and being attacked by the media. Despite the negativity attached to political office, it is essential that we find ethical, quality candidates to run.
If you don't think you are qualified to run for office, think again! There are resources to help you cultivate your skills. Some organizations are
affiliated with a particular party, and you can find more information about them by searching the internet. However, She Should Run is a non-profit non-partisan organization that works to increase the number of women in office, and they can get you started on your journey. She Should Run's motto is "If you care, you're qualified!" If you really think public office is not for you, think about encouraging the girls in your life to run for office. She Should Run has a toolkit for that, too!
https://ballotpedia.org/List_of_U.S._Congress_incumbents_who_ are_not_running_for_re-election_in_2022
https://www.sheshouldrun.org/help-her-lead/
https://sheshouldrun.org/starter-kit/26-common-barriers-to-running-for-office/
https://www.theatlantic.com/politics/archive/2017/01/millennials-running-for-office-shauna-shames/514493/
_____
Public Policy
by Ann Brice, Public Policy Chair
September 2021 Newsletter – AAUW La Crosse – Newsletters
As I'm writing this article, it is only three weeks until the 20th anniversary of the September 11 attacks. The 2996 people killed that day included people from 78 countries as well as the 19 terrorist hijackers aboard the four airplanes. The United States launched Operation Enduring Freedom as a response to the terrorist attacks, an operation which would define George W. Bush's presidency.
Today, almost 20 years later, the United States is at- tempting to pull all troops out of Afghanistan. Though President Obama announced on December 28, 2014 that "our combat mission in Afghanistan is ending and the longest war in American history is coming to a responsible conclusion" missile and bomb strikes continued. Now that American troops are finally departing and the Taliban took control of Kabul, thousands of people are attempting to flee Afghanistan.
The United Nations warns of a humanitarian crisis, especially for women and girls who must remain under Taliban rule. How can we as AAUW members help? According to NPR, approximately 22,000 Afghans will be coming to three locations in the United States. Fort McCoy is one of those locations. If you are near Fort McCoy and would like to help, Lutheran Immigration and Refugee Service is asking for volunteers. Refugees will need help with meals, airport pickups, tutoring, and mentoring. You can also donate to Women for Afghan Women, the International Refugee Assistance Project, and the Afghan Journalists Safety Committee.
Finally, you can email the White House using this link to encourage President Biden to take actions that will protect Afghan refugees. https://act.rescue.org/yRqHe9p
Sources:
https://www.history.com/topics/21st-century/9-11-attacks https://www.washingtonpost.com/outlook/2021/08/17/afghanistan-troop-with- drawal-war-on-terror/ https://www.npr.org/2021/08/17/1028483700/help-afghanistan-refugees https://www.wpr.org/afghan-refugees-begin-arriving-fort-mccoy
Public Policy
by Ann Brice, Public Policy Chair
May 2021 Newsletter – AAUW La Crosse 
Simply by being AAUW members, we are telling the world that we demand equity in education, economic security, and leadership. It is not enough to demand these things, however. Positive change for women and children will never come about until voters choose their legislators instead of legislators choosing their voters. During last weekend's convention, our AAUW WI Public Policy chair shared with us a history of gerrymander- ing which goes back to 1812. Massachusetts Governor Elbridge Gerry backed a redistricting plan with boundaries so convoluted; his district looked like a salamander. Both parties have since used gerrymandering to gain the advantage by "cracking" (i.e. diluting the voting power of the opposing party's supporters across many districts) and "packing" (concentrating the opposing party's voting power in one district to reduce their voting power in other districts).
Downsides to gerrymandering include allowing elected officials to pick their voters rather than the other way around. The political party that controls the state assem- bly, the state senate, and the governorship are able to rig maps to keep themselves in power for another ten years. It makes districts less competitive, so elected officials in those districts do not have to listen to their constituents. We must keep fighting against gerrymandering if we want elected officials who listen to us. This is a non-partisan issue.
According to Heather Cox Richardson, 74% of citizens want to see nonpartisan redistricting while only 11% of people polled do not. Write your legislators and ask that they support For the People Act, which among other things, eliminates gerrymandering, addresses campaign finance reform, requires presidential and vice-presidential candidates to release the past 10 years of their taxes, and supports admitting the District of Columbus as a state.
Public Policy
by Ann Brice, Public Policy Chair
April  2021 Newsletter – AAUW La Crosse
Since President Biden took office, I have been watching with interest the changes he and his administration have been making to benefit women. On March 8th, International Women's Day, President Biden released a statement reiterating his administration's "commitment to honoring women by investing in their opportunity, security, and wellbeing." He acknowledges the devastating effects of the coronavirus on the economic gains women have had over the last several decades, and recognizes the dramatic rise in violence against women in their homes and communities.
A record number of women have been appointed to President Biden's Cabinet. They include Dr. Janet Yellen, Secretary of the Treasury; Deb Haaland, Secretary of the Interior; Gina Raimondo, Secretary of Commerce; Marcia Fudge, Secretary of Housing and Urban Development; Jennifer Granholm, Secretary of Energy; Avril Haines, Director of National Intelligence; Katherine Tai, US Trade Representative; Linda Thomas-Greenfield, US Ambassador to the UN; Dr. Cecilia Rouse, Chair of the Council of Economic Advisors; and Isabel Guzman, Administrator of the Small Business Association.
President Biden's statements about women's equality and his Cabinet appointments make me hopeful for our country. However, last week I met with a college stu- dent to talk about his final programming project for the semester. The students have to base their projects on one of the UN's Global Goals. This young man decided he wanted to address inequities. During our Zoom discussion, he said, "But isn't it true that women don't make as much as men because they don't want to work as hard?" It took me a full minute to be able to respond. He was sincere in his question and I know he did not mean it maliciously. I was shocked and saddened that this 18-year old knows so little about life so far. I realized I must continue to edu- cate students and others, and I am pleased to be part of a group like AAUW that has the same goal.
https://www.whitehouse.gov/briefing-room/statements-releases/2021/03/08/statement-by-president-biden-on-international-womens-day/
__________________________
Public Policy
by Ann Brice, Public Policy Chair
March  2021 Newsletter – AAUW La Crosse
While running for the Presidency in 2020, Joe Biden proposed a number of items that would help women.
His promises included improving economic security, specifically by insisting on equal pay, expanding access to high quality, affordable health care, and tackling health inequities. He also promised to help women navigate work and families by expanding affordable child care and care for older Americans and people with disabilities. He also proposed providing paid leave and other important workplace benefits and protections.
How is President Biden doing on these promises so far? Shortly after taking office, President Biden created a Gender Policy Council, which is a reformulation of President Obama's White House Council on Women and Girls. This council had been disbanded shortly after President Biden's predecessor took office in 2017. Biden's council hopes to restore and expand reproductive rights, combat gender-based violence, reduce maternal mortality and add the Equal Rights Amendment to the Constitution. As I write this, it's hard for me to believe that the Equal Rights Amendment is STILL not part of the Constitution. Conservative groups like the Eagle Forum in Illinois claim the ERA would remove all restrictions on abortion and would cause harm to women by placing gender-neutral signage on public restrooms. Coincidentally, this pro-life group is opposed to COVID-19 vaccinations.
President Biden has also included economic proposals designed to benefit women. These include paid family leave, more subsidies for child care, and a $15 minimum wage. These proposals are all part of his coronavirus recovery plan. "The Biden plan includes checks for most households; expanded jobless benefits and rental assistance; money to accelerate vaccinations and reopen schools; and a paid sick-leave program to encourage people to stay home when they're ill."[5] These proposals may not name women specifically, but the economic devastation of the coronavirus has hit women hardest. Therefore, any proposal that addresses health care and economic disparities can only help women.
1) https://joebiden.com/womens-agenda/
2) https://thehill.com/homenews/administration/534893-biden-and-harris-announce-formation-of-white-house-gender-policy
3) https://eagleforum.org/topics/era/10-reasons-to-oppose-equal-rights-amendment
4) https://www.npr.org/2021/02/04/963639440/biden-administration-resurrects-office-to-help-women-at-the-breaking-point
5) https://www.nytimes.com/2021/01/15/briefing/biden-stimulus-indo-nesia-earthquake-impeachment-vote.html
______________________
PAST PUBLICATIONS
From AAUW Newsletters
Public Policy
by Ann Brice, Public Policy Chair
February 2021 Newsletter – AAUW La Crosse
It seems hard to believe that it is already time for another election, but Tuesday, February 16th is the Spring Primary. You can go to myvote.wi.gov to find out your voter status (if you requested an absentee ballot for 2020, you'll need to request it again for 2021), where to vote if you're voting in person, and what is on your ballot. If you live in La Crosse like me, you'll be voting for one of seven candidates for Wisconsin State Superintendent, and for one of ten candidates for La Crosse Mayor. You can watch a State Superintendent Candidate fo- rum at Wiseye.org: https://wiseye.org/2021/01/07/wisconsin-public-education-network-superintendent-candidate-forum/. The candidates for the May- oral race participated in a forum streamed on Face- book on January 21st. You can view the stream on Facebook or on the La Crosse Local YouTube channel.
In other news, thank you to the people who came to the preliminary SANE meetings! We had great discussion and came up with a few things to work on. One is a way to reframe language around the issues of "pro-abortion" or "pro-choice" vs. "pro- life." Instead of making it an either/or concept, we believe that we all can agree we want every child to be fed and cared for. To make that happen, we can focus on a living wage for everyone, equal wages for women and men, accessible health care for every- one, and programming to stop domestic violence. Another thing we'd like to work on is coming up with ways to talk to people who seem to have completely different views. I look forward to meeting again with interested members and will set up another meeting in March.
Finally, the Waking Up White Regional Read, a collaboration between the La Crosse Public Library and the Waking Up White Regional Community Learning Collaborative, invites us to participate in a community wide reading of Debby Irving's book Waking Up White during the summer of 2021. Our branch agreed to donate some funds to purchase copies of this book to support this wonderful project.
You can get more information at Waking Up White Regional Read (laxwakingupwhite.com)
___________
Public Policy
by Ann Brice, Public Policy Chair
January 2021 Newsletter – AAUW La Crosse
Our justice system lost another icon this year when Shirley Abrahamson, Wisconsin's longest-serving Supreme Court Justice died on December 19 at age 87. Abrahamson's passing follows Justice Ruth Bader Ginsberg's death on September 18th. The losses of Ginsberg and Abrahamson are especially painful in this year of tumult.
Women like Ginsberg and Abrahamson serve to inspire women and girls to strive for positions of power in the United States. However, even though women make
up 51% of the nation's population, they still make up fewer than a third of the country's elected leaders. Hopefully, following the historic election of Vice President Elect Harris, more women will be encouraged to get involved in politics.
In 1933, Frances Perkins became the first woman and first LGBT person to hold a United States Cabinet position. She was appointed by President Franklin Roosevelt to serve as the Secretary of Labor, and she retained this position until 1945. According to data provided by the United States House of Representatives, only eight other women have served as Cabinet members since that time. If all of President-Elect Biden's cabinet picks are confirmed, this Cabinet will have a record-breaking number of women, including the first Native American Secretary of the Interior, Deb Haaland. AAUW continues to strive for equity for women. This year, our national branch is focusing on economic security, and women in STEM fields. Our state Public Policy committee is in the process of prioritizing a variety of topics ranging from Fair Maps to down ballot races to investigating support for caregivers.
https://sheshouldrun.org/ https://cawp.rutgers.edu/facts/milestones-for-women
https://fivethirtyeight.com/features/a-record-breaking-number-of-women-will-be-in-bidens-cabinet/
https://history.house.gov/Exhibitions-and-Publications/WIC/Historical-Data/Women-Members-Who-Became-Cabinet-Members-and-United-States-Diplomats/
__________
Public Policy
by Ann Brice, Public Policy Chair
2020 December Newsletter – AAUW La Crosse
At the time of this writing, it is two weeks after the election and eight months after our country began shutting down businesses in order to try and contain the COVID-19 virus. The New York Times reported today that "for millions of working women, the coronavirus pandemic has delivered a rare and ruinous one-two-three punch." The article went on to explain that the first businesses to shut down were ones where women dominated: restaurants, retail businesses, and health care. Then in the second wave of shutdowns, local and state government jobs were affected, another area where women outnumber men. Finally, women, who do the majority of childcare and household work, are also the ones most affected by the closing of childcare centers and the switch to online learning.
The new challenges brought by the pandemic make AAUW's commitment to resolving the gender pay gap and addressing the "motherhood penalty" in which being a mother can jeopardize a woman's economic security more important than ever. How can the Biden-Harris platform help women and further AAUW's work? When discussing his plan to Build Back Better, President-Elect Biden points out that "Black and Latino Americans, Native Americans, immigrants, and women have never been welcomed as full participants in the economy."
Many aspects of the Biden plan concern economics. He plans to raise the minimum wage to $15 an hour, provide state, local and tribal governments the aid they need to prevent layoffs of educators and other essential workers, extend COVID crisis unemployment insurance, and provide a public option for quality affordable healthcare.
As part of his plan to strengthen the economy, Biden plans to address systemic issues that contribute to economic inequity: racism, education, and the lack of caregiving options for children, elderly, and the disabled. He also plans on addressing discrimination and harassment in the work place and on passing the Paycheck Fairness Act so that women are paid equally for equal work. If President-Elect Biden receives the co- operation he needs to enact his plans, AAUW's mission to support women will become easier than it has been the last four years.
https://joebiden.com/build-back-better/
https://www.nytimes.com/2020/11/17/business/economy/wom- en-jobs-economy-recession.html?action=click&module=Spotlight&pgtype=Homepage
______
Public Policy
by Ann Brice, Public Policy Chair
2020 December Newsletter – AAUW La Crosse
By the time you receive this issue of The Current, it will be only a few days before Election Day. On October 1st, Forbes reported that 2 million people had voted, and on October 10th, Forbes reported that 9 million people had voted. By October 15th, more than 17 million people had already voted according to CNN. Why is turnout so high this year? The Pew Research Center uses multiple indicators to determine voters' interests in election outcomes. Here is a key finding from a study they did in August 2020: "Prior to the 2000 election between George W. Bush and Al Gore, just 50% of the voters thought that it really mattered who won, versus 44% who thought that things would be pretty much the same, whoever won. This year, a record 83%—including 85% of Demo- crats, 86% of Republicans—say that it really matters."
There are many issues facing Americans this year: the catastrophic effects of the
COVID-19 pandemic, the potential loss of the Affordable Care Act, record unemployment, and a federal budget deficit of $3.13 trillion (more than triple that of 2019) just to name a few. But these issues affect women disproportionally because of economic and resource disparity. In addition, the devastating death of Justice Ruth Bader Ginsburg on September 18th, 2020 was followed by an immediate move to install a judge who will be hostile and detrimental to women's issues.
AAUW's CEO Kimberly Churches released a statement condemning the rush to confirm Amy Coney Barrett saying in part: "We need a justice who is committed to safeguarding our rights and advocating for AAUW's priorities with the track record to prove it. Judge Barrett is not the right person for the lifetime appointment. She is on the wrong side of many of the issues that are central to AAUW's mission of advancing gender equity. Her record of curtailing reproductive freedoms and access to health care, undermining Title IX by making it more difficult for female students to battle sex discrimination in schools, and weakening protections for workers does not bode well in ensuring that we have the advocate we need on the highest court in our land." I know I don't have to remind you to vote. But I do want to remind you that I remain grateful to be a memberof AAUW with you as we continue the battle for equal rights.
1) https://www.aauw.org/resources/news/media/press-releases/aauw-state- ment-on-the-nomination-of-judge-amy-coney-barrett-to-the-u-s-supreme-court/
2) https://www.cnn.com/2020/10/15/politics/early-vote-by-mail-2020-election/ index.html
3) https://www.forbes.com/sites/alisondurkee/2020/10/01/more-than-2-mil- lion-people-have-already-voted-in-the-election/#2fbdbaa0bb49\
4) https://www.forbes.com/sites/tommybeer/2020/10/10/over-9-million- people-have-already-voted-in-the-2020-election-the-majority-being-democrats/#1e7e74ab659a
5) https://bipartisanpolicy.org/report/deficittracker/
__________
Public Policy
by Ann Brice, Public Policy Chair
November 2020 Newsletter – AAUW La Crosse
On September 5th, 2020 a wildfire broke out in El Dorado Ranch Park east of Los Angeles. As of September 17th, one firefighter has died and 19,000 acres have been destroyed in the flames. The blaze is only 66% contained so far. The cause of the fire? A pyrotechnic device used to reveal the gender of a baby's birth. This is not the first time a gender reveal party has caused damage. In April 2017, an explosive substance meant to reveal pink or blue sparked an explosion that resulted in a fire consuming 45,000 acres south of Tucson. And in September of 2019, a crop-dusting plane stalled and crashed in a field in Texas after dumping thousands of gallons of pink water to reveal a baby's gender.
Shortly after I read about the El Dorado fire, I read a comment somewhere that said "Instead of having fireworks at a gender reveal party, you could hand out fortune cookies. If there's a dollar inside, it's a boy. If there's 77 cents inside, it's a girl." https://www.nytimes.com/2020/09/07/us/gender-reveal-party-wildfire.html
AAUW continues to work actively to eliminate the gender pay gap. If you are a Facebook user, you may be interested in following their page:
https://www. facebook.com/AAUW.GENDERPAYGAPAWARENESS
We will never be able to eliminate the gender pay gap until we elect legislators who will fight for women's equal rights. Currently however, we are facing historically unprecedented roadblocks to our right to vote. One way you can help is by joining AAUW in demanding that Congress ensures our access to voting by protecting the U.S. Postal Service.
Go to AAUW's Two-Minute Activist site here: https://www.aauw.org/act/two-minute-activist/delivering-for-america-act/, fill out your name and address, and AAUW will send a letter to Senator Tammy Baldwin and Senator Ron Johnson telling them you want them to pass the Delivering to America Act. I just did this and it took about 30 seconds. This is a great way to stand in solidarity with AAUW as we fight for equal rights.
Remembering Ruth Bader Ginsberg
AAUW National's Statement by AAUW CEO Kimberly Churches
America lost one of our most beloved role models to- night, a pioneering jurist and iconic
feminist who blazed new trails, not only in her own life, but in the lives of the countless women she championed — and inspired. On behalf of AAUW and its members and supporters who recognized Justice Ginsburg with a 1999 AAUW Achievement Award, we extend our condolences to her family, her colleagues and to every American whose lives and hearts she touched. The nation owes it to her — and to all women — to honor her final wishes and refrain from naming a replacement until after a new president is inaugurated.
__________
Public Policy
by Ann Brice, Public Policy Chair
October 2020 Newsletter – AAUW La Crosse
I had the honor of working as a Chief Election Inspector for the first time during the August 11th Fall Primary Election. I have been an Election Inspector (also known as a poll worker) since the November 2016 election, but this was my first time as a Chief. My polling assignment was the UWL Student Union, and I was lucky enough to be trained and mentored by Pat Strittmater, a long-time Chief. The experience was fascinating and challenging. Pat and I pre-numbered absentee ballots on Saturday, August 8th, and as I was leaving, Deputy City Clerk Nikki Elsen gave me a heavy tote with materials for the Chief. Despite having the training and the materials, I had no idea what went into setting up a polling place.
I am so grateful that Pat was with me, and in true Pat fashion, remained calm during my many gaffes. We had six other election inspectors on our team that day. Five of them had served as poll workers in the past, and one was a UWL college student who was brand-new.
You might be wondering why I am writing about this experience. I'd like you to be aware of and share some information I learned.
One, if you can vote absentee, do it! You can request your ballot at https:// myvote.wi.gov/en-US/VoteAbsentee. Because of the current situation with the USPS, you'll want to mail your ballot back as soon as you get it, or better yet, drop it off at City Hall before the November 3rd Election Day.
Two, if you are voting in person, make sure you know where to go. In April, polling places were combined because of COVID-19. On August 11th, we had voters coming to the Student Union like they did in April, not realizing they were supposed to go back to their original polling place of Myrick Park. They were discouraged and frustrated. So look up your polling place before you vote! You can do this at: https://myvote.wi.gov/en-us/FindMyPollingPlace.
Third, you may be worried about COVID-19 if you vote in person. I worry about COVID-19 as well, and was pleased to see how many precautions we took to keep our voters and our workers safe. Workers wore masks, there was Plexiglas in front of each station, we sanitized each station and voting booth repeatedly, we practiced social distancing, and we gave each voter their own pen.
Finally, working at the polls gave me a new respect for the care taken by our poll workers and our city clerk's office to ensure voting laws are strictly followed to ensure legitimacy. Before I became a poll worker, I could not understand why workers seemed so regimented and serious. Now I understand the significance of upholding the dignity of our voting process. It is an honor to be able to serve our country and our community in this way. Please consider working at the November election if you are able. You can find out about opportunities at https://myvote.wi.gov/en-us/PollWorker.
——————–
AAUW National Statement
by Kmberly Churches, Chief Executive Officer
Summer 2020 Newsletter – AAUW La Crosse
We stand united against racism.
During this troubling time in our nation's history, I hope you are being kind to yourself and others. It feels almost unbearable to witness the anger and anguish erupting in our cities as we also endure a relentless pandemic and economic downfall. The murder of George Floyd serves as a tragic reminder of centuries of racism, violence and lack of humanity for Black people. We join the country in mourning his loss as well as the deaths of Ahmaud Arbery, Breonna Taylor
and countless other people of color who have been unjustly killed.
But while we are deeply sad, we mustn't feel helpless. Now is the time to fight for justice. Here are some suggestions for how to move forward:
Listen: Understand that many Black and Brown people are struggling with enormous pain and despair. Open your hearts to them and listen when they speak – without expecting them to work for the benefit of your learning.
Learn: Read our recent statement highlighting AAUW's stand against racism and the Washington Post article by 2016–17 AAUW American Fellow alumnae Keisha Blain about the problematic history of policing in this country. AAUW will work to advance the systemic changes needed to create a fairer criminal justice system as a proud member of the Leadership Conference on Civil and Human Rights.
Speak Up: People of color often experience discrimination at the ballot box. This comes in the form of voting restrictions implemented under the guise of preventing "voter fraud," which is extremely rare. With a pivotal election ahead, persuading policymakers to expand voting rights is a powerful way to support marginalized communities. Other issues that disproportionately affect Black women and their families are student-loan debt, pay inequity and the lack of a livable minimum wage — all parts of AAUW's 2020 Gender Agenda you can take action on.
I'd also like to acknowledge that, as an organization, AAUW has its own work to do — and I'm committed to doing it. So I'll be listening, learning and speaking up right alongside you.
________________
Public Policy
by Marissa Tatro, Public Policy Intern
May 2020 Newsletter – AAUW La Crosse
Equal Pay Day 2020
Equal Pay Day was Tuesday March 31st, and usually the La Crosse branch of AAUW sponsors a table at UWL to showcase this important date, but I wanted to reflect on the importance of equal pay especially given our current health and economic crisis.
Equal Pay Day marks how far into the year women have to work to get paid what men were the previous year. According to the United States Census Bureau, in 2018, women earned 81.6 cents to every dollar earned by men. This was already an issue, but COVID-19 has become a threat to the progress on closing the gender pay gap, especially since mothers choose their jobs based on their children and child-care availability over career goals or finances. According to an article by the New York Times, if women were given minimum wage for their housework, which includes child-care, they'd have made 1.5 trillion dollars last year. When women lose their jobs, it may be more impactful than on men because they were already sacrificing job situations for their children, and because children are at home during coronavirus, they have no choice but to take time off. America's pattern of women taking most of the share of care is to blame for this as well. According to the same article, time spent by women each day doing unpaid labor is an average of 4 for every 2.5 hours men spend. Furthermore, sectors of the workforce that are vastly female, such as hospitality and travel, have been hurt largely by COVID-19.
American women also hold 2/3rds of all student debt, and now that debt is weighing heavier than ever considering the job loss. Women hold most of this debt because they earn 27 percent less than males upon leaving their education, so it takes longer to pay off student loans, which in turn also keep their interest high. According to CNBC, after three years, women pay off less than a third of their debt while men are able to pay off around 40 percent.
In addition to this, The New York Times states that domestic abuse has risen worldwide, as domestic violence may go up when families are spending more time together such as on holidays, or the pandemic which is keeping people inside and on lock-down with their abusers and nowhere to go. What may seem like solutions to these problems are delayed as well, so people seeking help and filing for divorce are put on hold until a safer time (pandemically-speaking). According to the New York Times, one woman who filed for divorce had a proceeding postponed until April; this was after the police only documented an attack made on her with no further action to help.
Although this time has made it hard for many, especially women, there is hope that women's importance can take the spotlight after this pandemic given that many of the jobs named essential are taken by women. The New York Times presents in a graph that women make up 52% of all essential workers. Women make up 78% of social workers, 77% of healthcare, and 53% of critical retail. We cannot take these things for granted. This is a truly clarifying time that is revealing how jobs we often don't give enough appreciation for, deserve just as much praise, if not more in considering their service for others. There seems to be a lot of negative themes for women in regard to COVID-19, however it is also an opportunity for at-home-working spouses to witness the other's work and may bring about some learning and sharing on both ends. Many are unemployed, and many are working at home, so although it is a scary time with little freedom, it is also a potential bonding time for families to understand the work everyone puts in, in a variety of ways. Maybe this time will bring about progress in some forms.
Sources:
Public Policy
by Ann Brice, Public Policy Chair
April 2020 Newsletter – AAUW La Crosse
AAUW Response To Covid-19
On March 24, 2020, I had the pleasure of attending a talk given by AAUW director Kim Churches. There were over 300 AAUW members in attendance. You may think it was crazy to get that many people together in an enclosed space, and you would be right! But by using Zoom, Kim and the AAUW staff were able to create a sense of community while reassuring us about AAUW's role in helping us navigate these difficult times.
Kim began by addressing the seriousness of the COVID-19 crisis and how important is for all of us to take care of ourselves, our families, and our communities. She is thinking about us, and is extremely concerned about how we can take action and be a voice in this crisis. Kim talked about the power of AAUW membership and that we all share a common mission. We can all connect virtually and keep AAUW moving forward. Kim then shared what AAUW has been doing since the crisis.
AAUW's response to the coronavirus so far:
· We are remaining calm, focused, compassionate, and flexible. We prepared to go to mandatory telework so we can work safely for ourselves and family. Focus on safety of staff and well-being of members.
· The AAUW National office moved to mandatory telework March 16th – extended to April 24th.
· Every day the numbers of coronavirus have compounded. We must maintain social distancing in order to flatten the curve. We need to look more to South Korea for a model.
· Zoom has been a lifesaver for AAUW as is Microsoft Teams.
For example, tomorrow they are hosting a brown bag lunch over Zoom to go over their agenda.
· AAUW connect (for branch websites) is available and working. Everyone is working in unique situations.
· March 11 – all member leaders got an email. We've had a
lot of personal communication with branch and state leaders. We have helped state groups postpone or cancel their large events. All of the states have been incredibly responsive to these postponements.
· Strongly recommend that if you have any additional branch programming, please do things virtually at least through April and probably through May.
· Are we canceling NCCWSL? We are in daily contact with U of Maryland and we are following what Governor Hogan is doing. We haven't yet canceled or postponed NCCWSL which is at the end of May. This is a health consideration and a financial consideration.
· This is the first of many online gatherings for us. We are hoping to provide many virtual meetings that focus on different topics.
· Equal Pay Day is right around the corner. We have many coalitions working together working to change equal pay, fair paid leave, etc.
· Creating new content for working people who are non- binary. There are many people who are 21-45 and now in the workforce who are looking for more ways to network and move the American workforce to be more inclusive. These webinars have to be relevant to their interests.
· All state conventions have been postponed or canceled; we'll have a presentation on the State of AAUW.
· Equity for women and girls – what are women in healthcare and hospitality facing in terms of pay and unemployment? The importance of paid and sick leave. Child care issues. Fair scheduling for child care or elder care. Health and safety issues. Equal pay continues to be a massive issue that we can continue to work on.
· We will continue to work on student debt.
· Voting rights and census rights – many of you have received your census in the mail. How do we make sure everyone can vote?
· Shout out to the branches who are telling National what we're already doing.
· Other ways we can help: use Zoom to communicate.
· You can work as a branch to collect resources for community. Also can set up a phone tree. We need human contact.
How can members support AAUW and our mission?
· WorkSmart online – negotiation tool salary at www.aauw.org. We can offer this as a free resource to the community.
· Voter education.
· Online platforms.
· Telephone or Zoom town halls
· Encourage people to get absentee ballots.
· Do advocacy without having to go to legislature. We can call and email our elected officials.
· We can advocate with our voices to local and regional media what coronavirus and economic security means for women. The AAUW team can help us write letters or articles.
· Advocate for voting rights.
· Donate to AAUW's Greatest Needs fund. https://www.aauw. org/resource/the-aauw-fund-faq/
Kim wrapped up her talk by stating: "We are calm, we are focused, and we are working hard. We are committed to getting more done with your help. The team is here ready
to help you. We will be sending out more information on upcoming webinars. Please stay positive and keep your spirits up. Do something every day that will make you happy. Take care of your soul as well as we are taking care of our nation."
_________________
Public Policy
by Ann Brice, Public Policy Chair
March 2020 Newsletter – AAUW La Crosse
Women's Health Issues
In January of 2019, I wrote about AAUW's work to make sure women are allowed to maintain control of their bodies. A year later, a woman's right to make decisions for herself about her own body remains under attack. Under the current administration, the Supreme Court has shifted ideologically to the right, and many states are working quickly to enact laws that will make sure abortion remains illegal even if Roe v. Wade is upheld under a Democratic president.
Where do the Democrats vying for the Presidential nomination stand on
women's reproductive health, specifically abortion? Pete Buttigieg, Michael Bloomberg, Bernie
Sanders, Tom Steyer, and Elizabeth Warren all have stated that women should make their own decisions about abortion and none of them have stated support for any government limits on abortion. Warren states that she will push Congress to repeal restrictions on using federal funds for abortion and will also prevent states from passing laws that restrict abortions. Joe Biden and Amy Klobuchar specify limits on abortion in the third trimester. It is important to note that Biden supported a constitutional amendment in 1980 that would let states overturn Roe, and as recently as 2003, he voted to ban late-term abortion. Tom Steyer claims to support abortion rights but has made no statements regarding limits on abortion.
What about health care insurance? Bernie Sanders supports Medicare for All which guarantees no-cost coverage for a wide range of benefits. It would move the United States towards a single payer health care system, in which the government would use tax revenues to pay health care providers for all medical services. Elizabeth Warren originally had such a plan but rolled it back and revised it so that in three years the country would transition to a system in which the government would pay for all health care costs. Sanders and Warren also believe private insurance should go away completely.
Biden, Buttigieg, Klobuchar, Steyer, and Bloomberg support a public option for health care which means a government-run health plan would compete with private insurers. This would allow more people to buy into Medicare, the health care program for seniors. As of now, all seven candidates support the creation of a public
option to expand health care. People would be allowed to purchase additional health care regardless of their income. Buttigieg believes private insurance can stay in place for now, while Biden, Bloomberg, Klobuchar and Steyer believe it can stay in place indefinitely.
Finally, women are often the sole caretakers of newborns and family members with medical issues. The Family and Medical Insurance Leave Act (FAMILY) would create a fund to guarantee employees up to 12 weeks of partial salary while caring for
a newborn or family member with a serious illness. This act
was introduced by Senator Kirsten Gillibrand (D –N.Y.) and Representative Rosa L. DeLauro (D – Conn) in 2019 and would run parallel to the Family and Medical Leave Act (FMLA) of 1993. The acts are similar but with FAMILY, employees receive a partial salary regardless of how long they were at their current jobs. Sanders and Steyer advocate for more than 12 weeks of FAMILY leave, while Biden, Bloomberg, Buttigieg and Warren advocate for 12 weeks.
The protection of women's reproductive rights has been a priority of AAUW since 1977. AAUW also continues to advocate for health care reform because women face a disproportional amount of health care insecurity. We can do our part to advocate for women's health care by staying informed on candidates' views on women's issues as this critical election nears.
https://www.politico.com/2020-election/candidates-views-on- the-issues/health-care/abortion-contraception/
Public Policy, February 2020
by Betty Kruck
Voting 2020
If you are like me, you can't help but reflect on the significance of voting in 2020 as we celebrate the centennial year of women finally gaining the right to vote. Thinking of this history I realize my mother was born in 1910, ten years before women could vote. In fact it occurred to me that I was born a mere 22 years after the 19th Amendment was ratified. Considering this, it makes the ability to cast a ballot almost sacred.
There are four opportunities to vote in 2020. Please mark these on your calendar.
• February 18: Primary for WI Supreme Court and primary for local offices if necessary.
• April 7: Wisconsin Supreme Court, Presidential Preference, and local contests.
• August 11: Primary for state and national offices if multiple candidates.
• November 3: Presidential election and state and national offices.
State Supreme Court elections are ones that are easily ignored which is certainly not consistent with the impact these 10 year terms have on all areas of our lives. Each of the three candidates, Justice Daniel Kelly, Ed Fallone and Jill Karofsky offer different experiences and perspectives, so please be sure to check their information.
Yard signs such as the one pictured are being distributed by the La Crosse League of Women Voters. The nonpartisan vote signs will be available at the February branch meeting, or you can request one by contacting Chris Haskell, 608-788- 4200, cshaskell@gmail.com. The date of each election can be attached to the sign so the sign can be kept current. Displaying a sign is one way to remind the community of election dates.
The Wisconsin government website https://myvote.wi.gov is a wonderful site to check your registration status, election dates, polling place, registration instructions, and what is on your ballot. https://www.vote411.org/wisconsin is a nonpartisan site with election information supplied by the League of Women Voters.
Please be aware if you are helping others get official documents such as birth certificates or marriage licenses from out of state, that there might be a lengthy wait. I proudly took my birth certificate and marriage license to the DMV to update my driver's license with the Real ID star. I was told that they were invalid. To get an official embossed birth certificate from Missouri, I found it would be 16 weeks or the expedited process 4-5 weeks.
_____________________
Public Policy, January 2020
by Ann Brice, Public Policy Chair
Limiting our Livelihoods:
The Cumulative Impact of Sexual Harassment on Women's Careers
Since 1881, AAUW has been striving to improve the lives of women by advocating for equal opportunities in education, finance, health, and leadership. More than a century after AAUW's inception, women still face significant issues that impede equity. Women carry a disproportionate amount of student loan debt, and they also continue to earn significantly less than their male counterparts in equitable roles. As of December 2019, 13 states have not ratified the Equal Rights Amendment. On top of all this, women face ongoing sexual harassment both in the workplace and on campus, an issue that AAUW focused on in their November 2019 publication: Limiting our Livelihoods: The Cumulative Impact of Sexual Harassment on Women's Careers.
According to a 2018 survey by the nonprofit group Stop Street Harassment, 81% of women have been sexually harassed. Women are not only harassed in the workplace, but on college campuses as well. In October 2019, Harvard Magazine reported that of 33 public and private colleges surveyed, reports of nonconsensual sexual assault have risen since 2015, and in addition, 39.3 % of respondents reported experiencing harassing behavior. AAUW's Limiting our Livelihoods report explains how workplace sexual harassment impacts women's lifetime earnings, prospects for career development, and physical and mental health. College sexual harassment can produce the same negative impacts. Since 1964, sexual harassment in the workplace has been addressed by Title VII of the Civil Rights Act, and since 1972, sexual harassment of students on campus has been addressed by the Title IX educational amendments to the Civil Rights Act. Despite these laws and despite the severe effects of sexual harassment, women may find it more difficult to obtain remediation from harassment in the near future.
Under proposed changes by Secretary of Education Betsy DeVos, the definition of sexual harassment is more strictly defined as "unwelcome conduct on the basis of sex that is so severe, pervasive and objectively offensive that it denies a person access to the school's education program or activity." This is much more restrictive than the definition under the Obama administration, which defined harassment as "unwelcome conduct of a sexual nature." DeVos believes that the current way sexual harassment cases are handled "are skewed in favor of the accusers" and she proposes allowing the accused to directly confront their alleged victims. This change, says sexual assault victim advocates, could subject survivors to more trauma and discourage them from coming forward.